ASA3 1000.1D Class-D 1ch Amplifier
1,000 Watt High Efficiency Class D Design
1-OHM Stable Mono Block Amplifier
Double Sided Circuit Board Construction
PWM MOSFET Power Supply
Low Level RCA Input/Low Level RCA Pass Through Output
Remote Soft Delay Turn On/Off Circuit
Variable Low Pass Electronic Crossover
Variable 12dB Bass Boost EQ
Variable Gain Control
Wired Secondary Remote Gain Control Included
Internal Thermal Cooling Fan
Protection Circuit: Impedance Over-load, Speaker Short, Circuit, Thermal Overheating, and DC Output.
Strapable Dual Amp Power Doubling Circuit (Amp-to-Amp Bridged at 2 ohm minimum)
Switchable Logo Back Lighting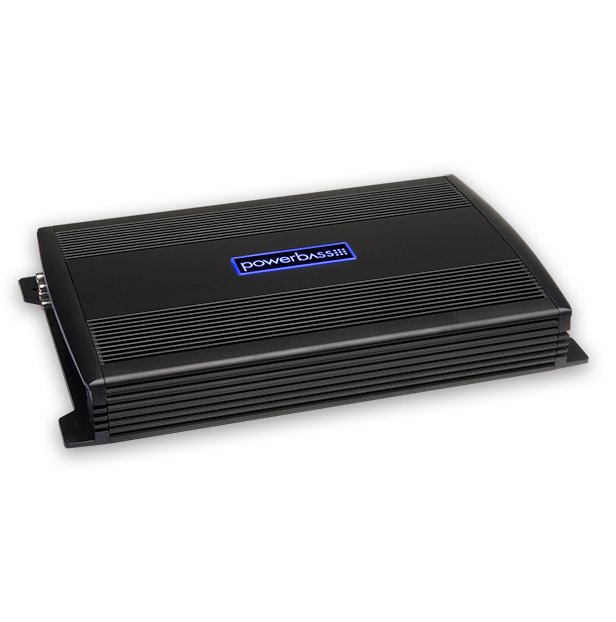 Home > Products > Amplifiers >
ASA3 1000.1D Class-D 1ch Amplifier

Read more
ASA3-1000.1D 1,000W RMS @ 1Ω MONO BLOCK CLASS-D AMPLIFIER
To give your subwoofers some serious power at an affordable price, we offer the ASA3 range in super efficient Class D power. This line offers amplifiers that can provide up to 1,500 watts to a single woofer (if it can take it).
Our ASA3 Class D amplifiers are always 1-ohm stable, and still come complete with all our sought after features like subsonic filters to keep ultra low frequencies from zapping power from frequencies that you do not want to reproduce and protection circuitry that will keep your amplifier from blowing up during duress.
Our Bass EQ control also gives you the ability to increase your subwoofers output by up to 18dB at the earth shaking frequency of 45 Hz to give your competition the knockout punch.
To finish these amps off, we include a remote secondary level control to give you the ultimate in subwoofer volume control from the cockpit of of your vehicle.
Specifications
Peak Power:

2000 watts

Subwoofer Frequency Range:

20 Hz - 150 Hz

Power Supply:

Unregulated PWM

Inputs:

RCA Input/RCA Pass-Through Output

Dimensions (in Inches):

15.5" x 9.4" x 2.3"

Depth:

15.5"

Channels (mono):

1

4-ohm Power:

400 watts x 1

4-ohm Mono Power:

N/A

2-ohm Power:

700 watts x 1

1-ohm Mono Power:

1000 watts x 1

Selectable Subwoofer EQ:

0-18 dB Gain @ 45Hz

Variable Subsonic Freq:

15 Hz - 50 Hz

Equalization Boost/Cut:

0 - 18 dB

Height:

2.3"

Width:

9.4"

Switchable Subwoofer EQ:

N/A

Subwoofer EQ Frequency:

45 Hz

Variable Subwoofer EQ:

0 - 18 dB

Low-Pass Crossover Freq:

50 Hz -150 Hz

High-Pass Crossover Freq:

n/a

Crossover Slope:

12 dB

Input Sensitivity:

0.25 V - 6.0 V

S/N Ratio:

>80 dB

Total Harmonic Distortion:

>0.5% at Rated Power

Strapped Output Power @ 2ohms:

2000 watts x 1

Output Power (14.4 V) @ 4 ohm:

400 watts x 1

Output Power (14.4 V) @ 2 ohm:

700 watts x 1

Output Power (14.4 V) @ 1 ohm:

1000 watts x 1

Frequency Response:

20 Hz - 150 Hz
Downloads
ASA3 1000.1D Class-D 1ch Amplifier

Recommended Products