POWERBASS USA Warranty Returns Request Form
WARRANTY
YOU MUST RECEIVE AN RA NUMBER BEFORE SHIPPING ANY RETURNS BACK TO POWERBASS 
Please read before returning any product to PowerBass or the dealer. 
Push the SUBMIT RA REQUEST button below to submit your request for an RA Number if you will be sending the item back directly to PowerBass. 
SUBMIT RA REQUEST
Please note that PowerBass products must be purchased from Authorized PowerBass Dealers only.  Any purchases made from unauthorized sources may not be covered by our manufactures warranty. 
The consumer is responsible for paying the shipping to PowerBass. If your return is found to be defective under the terms and conditions of the warranty, PowerBass will prepay the shipping back to the consumer. If no trouble found (NTF) or the item is not under warranty, the consumer is responsible for the return shipping charges.
Please call (909) 923-3868 for PowerBass Customer Service. Often times we can diagnose a problem over the phone. You must obtain an RA# (Return Authorization Number) to return any product to PowerBass. The RA number must be prominently marked on the outside of the shipping carton or the delivery will be refused. Please pack your return carefully; we are not responsible for items damaged by improper packaging (see below). Return the defective product along with a copy of the original dated retail sales receipt, and RA FORM to:
PowerBass USA, Inc.,
Attn: Returns (RA#__________)
2133 S. Green Privado, Ontario, CA 91761
Residents of HI, AK and US territories will be charged for return shipping. All inquires regarding service and warranty should be sent to the above address. Please call PowerBass or visit your local dealer for complete details.
POWERBASS AUTHORIZED DEALERS if you would like to download a copy of our LIVE form for easy submission and your files please click the button below to download the form.
DOWNLOAD RMA FORM
Warranty voided due to improper packaging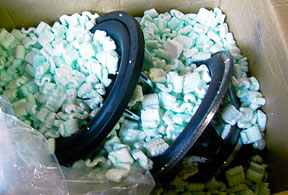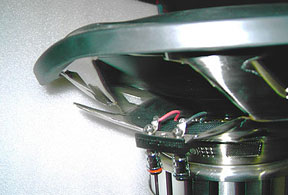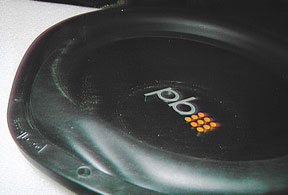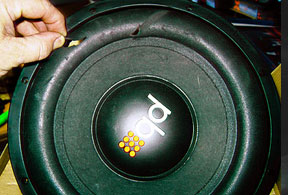 Smashed, dropped or products run over by a truck are not covered by warranty.
If your speaker looks like this, its time to buy a new one.
If you are not sure how to properly pack your return, please visit the UPS website that shows various packing tips.
We recommend you send your return by UPS, FedEx, DHL or a carrier that allows you to track the shipment, PowerBass is not responsible for lost packages.
OUT OF WARRANTY / PRO RATED WARRANTY SUBMISSION:
If your item has been deemed out of warranty but eligible for a pro-rated replacement you will be required to provide a credit card for any pro-rated charges that would be applicable to your return. This must be submitted with your RA Request by pushing the button below to download the form and submit your Credit Card information for processing.
DOWNLOAD CC FORM