XMA-3000D Mono Block Mini Amplifier
IN STOCK NOW!
3,000 Watt High Efficiency Class D Design
1-OHM Stable Mono Block Amplifier
Ultra Low Current Draw
Double Sided Copper Plated PCB
PWM MOSFET Power Supply
Digital Sound Optimization Circuitry
High Damping Control Circuit
Variable Subsonic Filter
High Current Voltage Ripple Rejection Circuitry
Balanced RCA Inputs
Auto Turn On/Off
Remote Soft Delay Turn On/Off Circuit
40 Click Variable Low Pass Electronic Crossover
40 Click Variable Frequency/18dB Bass Boost EQ
Variable Gain Control
Wired Secondary Remote Gain Control Included
Protection Circuit: Impedance Over-load, Speaker Short, Circuit, Thermal Overheating, and DC Output
Strapable Dual Amp Power Doubling Circuit (Amp-to-Amp Bridged at 2 ohm minimum)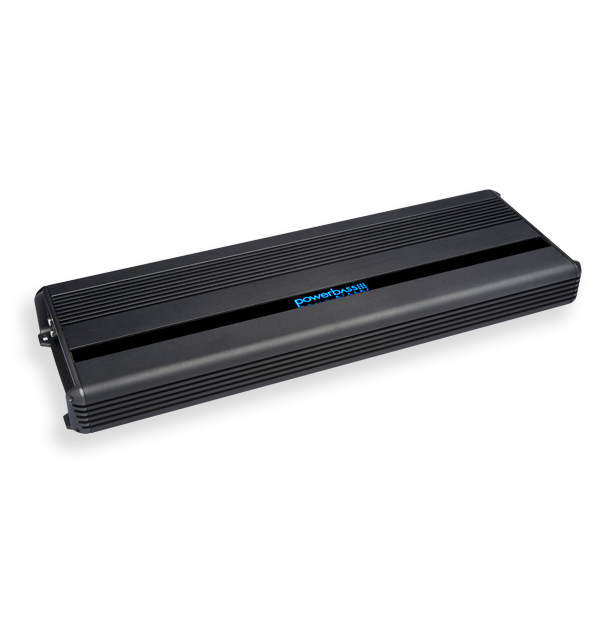 Home > Products > Amps / amplifiers >
XMA-3000D Mono Block Mini Amplifier

Read more
XMA-3000D, 3,000W RMS @ 1Ω MONO BLOCK CLASS D MINI AMPLIFIER
PowerBass is proud to introduce our newest powerhouse in our mini amplifier series the XMA 3000D provides over 3000W of shear power perfect for big SPL applications and our new 4XL Subwoofers. The Xtreme Mini Amplifier (XMA). As today's vehicles become smaller they present a challenge to find a place for a big amplifier with big power output. The new XMA amplifiers are ideal for tight installations making it possible to put this series in places other amplifiers can't go.
The XMA amplifiers carry on the tradition of looking good and sounding great while taking up less space than any other amplifier we have ever offered – and smaller than most amps available from the majority of our competitors' at the same output levels. High efficiency FRD (Full Range Digital) technology allows these amplifiers to operate at well over 85% efficiency.
Limited space no longer means sacrificing great sound with the new PowerBass XMA Amplifiers.
Specifications
Selectable Subwoofer EQ:

0 - 18 dB @ 40 Hz - 100 Hz

Variable Subsonic Freq:

10 Hz - 50 Hz

Inputs:

RCA (speaker level compatible)

Equalization Boost/Cut:

0 - 18 dB

Subwoofer Frequency Range:

10 Hz - 250 Hz

Power Supply:

Unregulated PWM

Height:

2.0"

Width:

7.1"

Depth:

21"

4-ohm Mono Power:

1200 watts x 1

4-ohm Power:

1200 watts x 1

1-ohm Mono Power:

3000 watts x 1

2-ohm Power:

2000 watts x 1

Subwoofer EQ Frequency:

40 Hz- 100 Hz

Variable Subwoofer EQ:

0 - 18 dB

Low-Pass Crossover Freq:

20 Hz - 250 Hz

High-Pass Crossover Freq:

n/a

Peak Power:

6000 watts

Crossover Slope:

24 dB

Dimensions (in Inches):

21" x 7.1" x 2.0"

Input Sensitivity:

0.25 V - 10.0 V

S/N Ratio:

>100 dB

Total Harmonic Distortion:

0.4% at Rated Power

Strapped Output Power @ 2ohms:

6000 watts x 1

Output Power (14.4 V) @ 4 ohm:

1200 watts x 1

Output Power (14.4 V) @ 2 ohm:

2000 watts x 1

Output Power (14.4 V) @ 1 ohm:

3000 watts x 1

Channels (mono):

1

Frequency Response:

10 Hz - 300 Hz
Downloads
XMA-3000D Mono Block Mini Amplifier

Recommended Products