PowerBass and Obiedzenski NASCAR Chevrolet ZL1 Camaro
May 19, 2022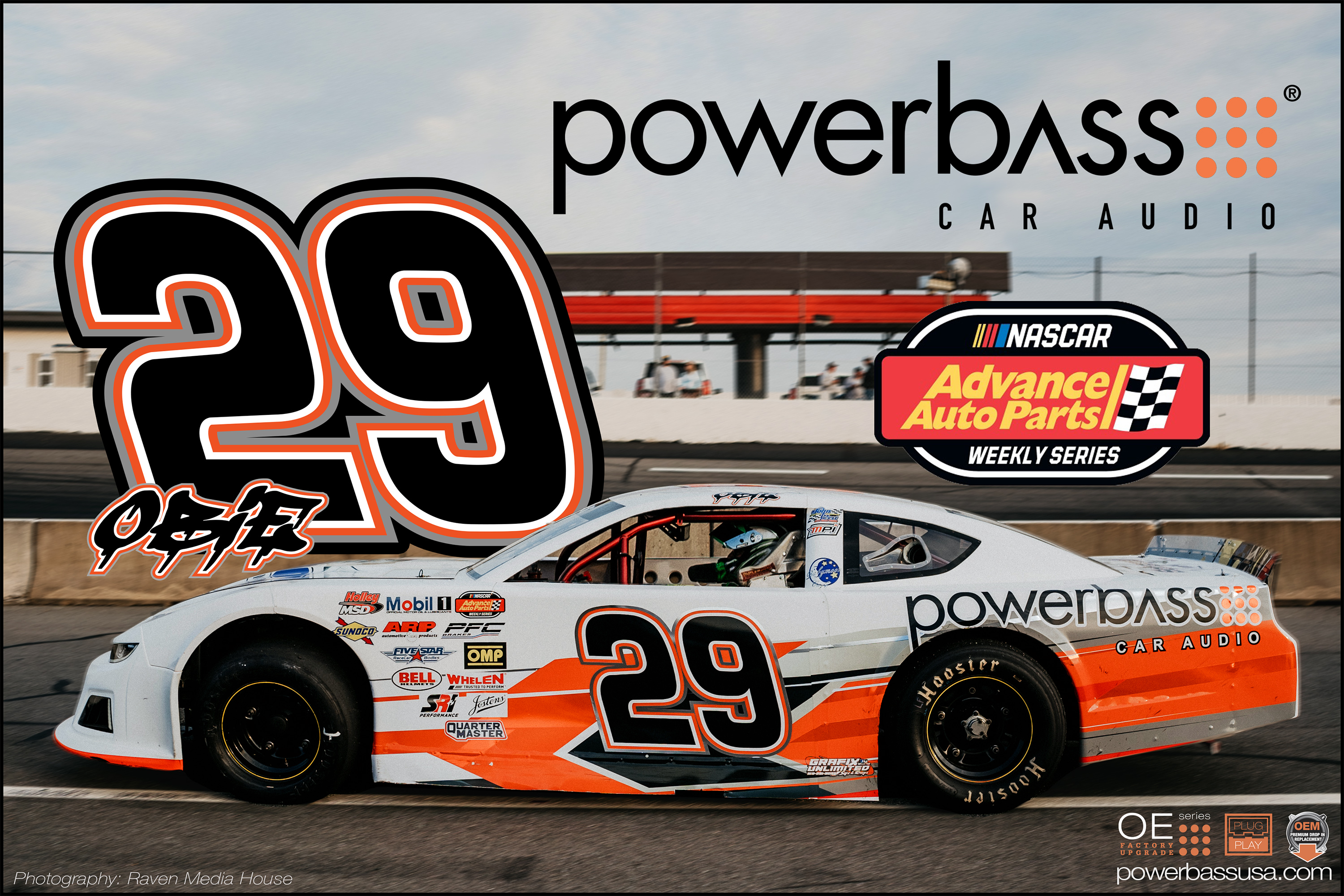 PowerBass and Obiedzenski NASCAR Chevrolet ZL1 Camaro 2022 Partnership
PowerBass USA., Inc. and Brian Obiedzenski Motorsports are proud to announce a brand-new partnership for the 2022 NASCAR Advanced Auto Parts Weekly Series season. The PowerBass Chevrolet ZL1 Camaro will debut at South Boston Speedway featuring the Powerbass Car Audio logo prominently placed on the rear quarter panels and will continue throughout at various events across the Southeastern United States during the 2022 NASCAR Advanced Auto Parts Weekly Series Season.
PowerBass USA., Inc. will be using the Number 29 PowerBass Chevrolet ZL1 Camaro to feature its ever-popular OE Direct Fit Series speakers for GM Model Vehicles as well as the complete line up of OE Direct Fit Solutions. Look for the PowerBass Chevrolet ZL1 Camaro at races along the east coast, and at car shows, dealer events and on display at the SEMA Show 2022 North Hall Booth 11653.
"It's great to see this sponsorship come together between myself and PowerBass. I have cross marketed and worked with Erik and the team previously on smaller ventures, but in the late hours of the pre-season, we were able to put this massive deal together and get PowerBass to ride with us as our primary sponsor for 2022. I had a lot of fun working with the team in Ontario to come up with the perfect rendering to represent the company. In the end, the car looks amazing! We have some awesome races on the schedule, and we are focused on landing this hot rod in the NASCAR Victory Lane!" - #29 Brian Obiedzenski
Obiedzenski continues, "We are passionate about racing, but we are also very passionate about the car culture as a whole. PowerBass is heavily involved in that, and we look to help show the brand to all of those in attendance at the races this season and at special events in our region."
"PowerBass is thrilled to finally be able to work with Brian and the crew at Obiedzenski Motorsports. This has been something we both talked about for a couple of years now but finally were able to make it work. Brian is very down to earth car guy by heart and his passion for that shows in the dedication to racing NASCAR as well as wanting to be involved with a car audio brand such as ours. We look forward to promoting our OE Direct Fit Series in a fun and fast 2022 season on and off the track with the PowerBass Chevrolet ZL1 Camaro." - Erik Harbour Vice President PowerBass USA., Inc
2022 marks the 20th NASCAR season of competition that Obiedzenski has competed in. The Franklinton, North Carolina driver has competed across the country in multiple divisions and has claimed 48 Feature Victories in his career. The Number 29 Powerbass Chevrolet is set to compete next at South Boston Speedway in Virginia on May 14th. Race coverage can be seen on FloRacing.com.
Photography By: Raven Media House